SUEZ universal tap adapter
A few months ago we were approached by a customer with the following question:
"abroad there are often many different faucets
(smooth, threaded, connection, diameter etc),
which leaves you standing there with the wrong connection piece in your hands.
Would it be possible to make a universal solution?"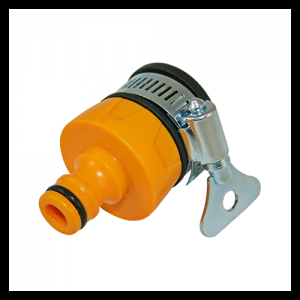 That is why HABA started the development of a universal tap adapter.
This has resulted in the Suez Universal Adapter Large.
This universal tap adapter is extra large to even fit the largest of faucets and
has a quick connection to easily connect to, for example, a water hose.
The diameter of the adapter can be adjusted from 24 to 19mm,
making the universal adapter connectable to practically all taps/faucets.